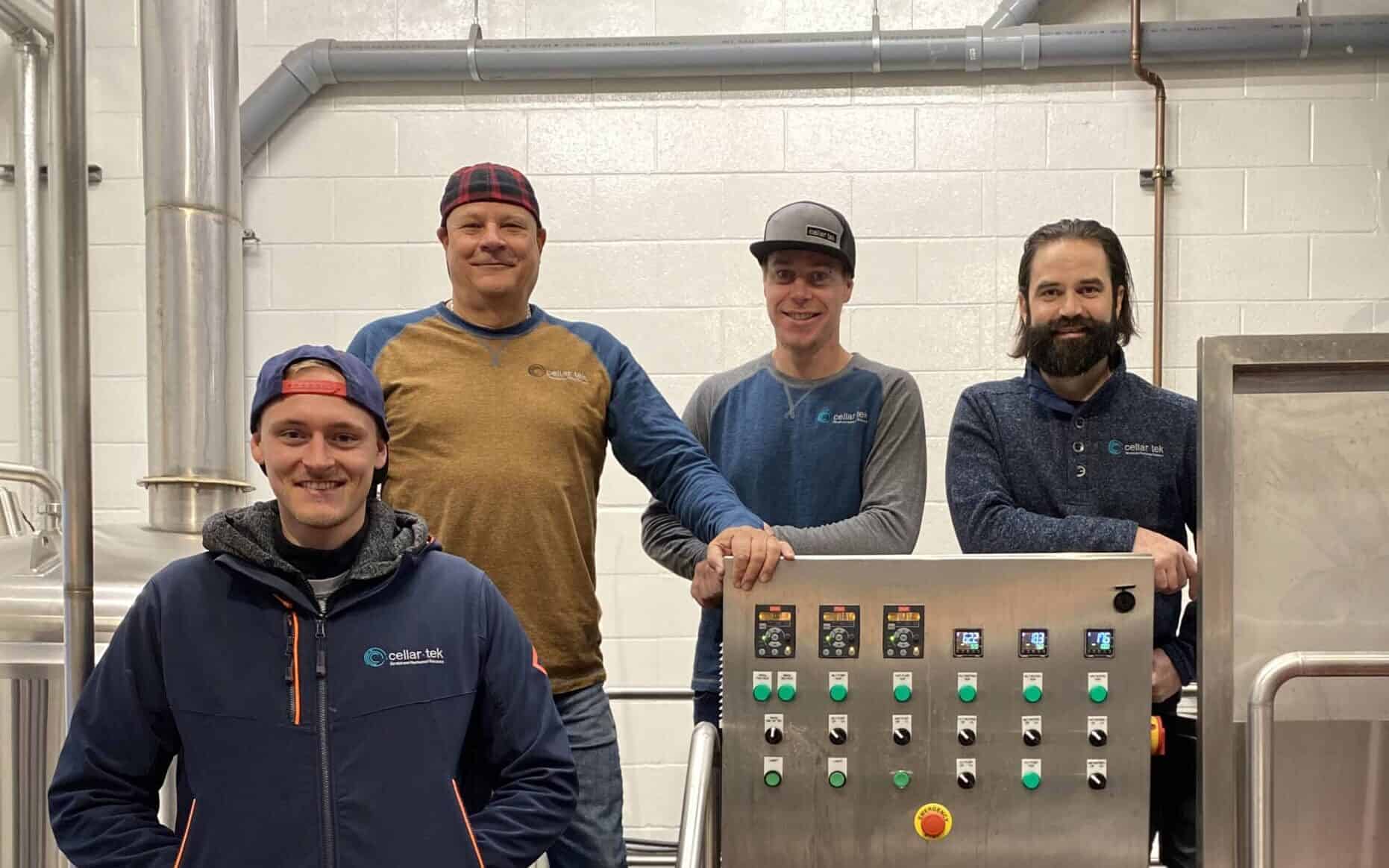 The Service department of Cellar-tek Supplies is operated independently under the name "Cellar-tek Service and Mechanical Solutions Ltd". The company is directly affiliated with Cellar-tek Supplies through a joint ownership between Ray Nunes and the partners at Cellar-tek Supplies Ltd. While its primary goal is to prioritize Cellar-tek customers and their equipment we are equally competent in repairing and maintaining any of the equipment found in the commercial wine, beer, cider and distilling industries. Leveraging Ray's extensive refrigeration background in the Okanagan wine industry, we have expanded our installation capabilities for mechanical solutions to include glycol chilling systems, temperature controls for tanks and installations for bottling and packaging equipment.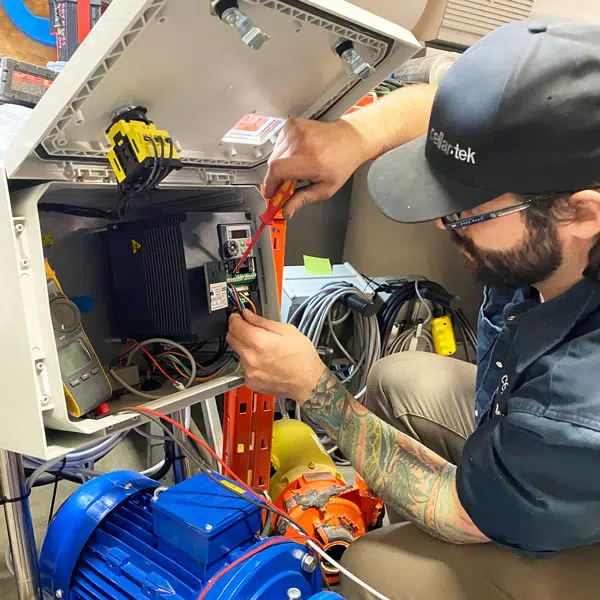 Repairs & Maintenance
Certified technicians look after all your equipment installations, maintenance, and repairs.
We believe that a cellar in good mechanical condition will make the operators' job easier and less stressful. We offer an in-house commercial electrician/mechanical service to look after all your equipment maintenance, repairs and installations. At cellar-tek we not only service what we sell but we can provide service for most brands of equipment commonly found in wineries.

Here are some of the repairs and maintenance programs for the mechanical equipment in your cellar:
Pre-Harvest Equipment Inspections and Maintenance
Don't let Harvest creep up on you without ensuring your equipment is ready for its annual workload. Beginning in March every year, Ray and the cellar-tek service team start booking equipment inspections at wineries across BC to check every piece of your crushpad equipment to make sure it's in top running condition for its once-a-year performance. How will a broken down press, destemmer or must pump affect your harvest plans if it takes several days or longer to get parts shipped in for the repairs?
Contact Ray directly to book your Pre-Harvest Equipment Inspection & Maintenance today.
Contact the Service & Mechanical Teams

British Columbia / Alberta
Cellar-tek Service and Mechanical Solutions handles all of the cellar-tek equipment commissioning, training, warranty claims, repairs & maintenance and we also repair most other brands of commercial beverage production and packaging equipment. Other services we can provide include installations for chilling systems and bottling/canning/packaging lines in British Columbia and Alberta.
Cellar-tek equipment brands include Diemme crushpad equipment, Liverani & Kiesel pumps, Alfatek, KTM Troxler, Barida & Idrotecnica bottling lines, Enos, Great Engineering & STS labelling machines, McClain Ozone generators, G&D Chillers and Voran fruit processing equipment, but if your equipment was made for the commercial beverage industry, we can fix it. Call or email Ray at: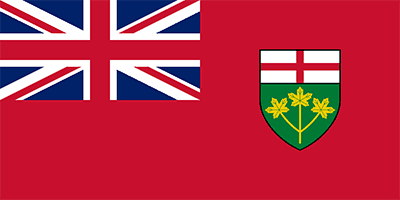 Ontario
Cellar-tek Supplies is proud to partner with Tech Electric Automation for service support to the wineries, breweries and cideries of Ontario. They're factory trained on all Diemme, Liverani, Enos, Kiesel, Barida and Alfatek equipment offered by cellar-tek and are very well qualified to service all brands of equipment commonly found in beverage alcohol production facilities.