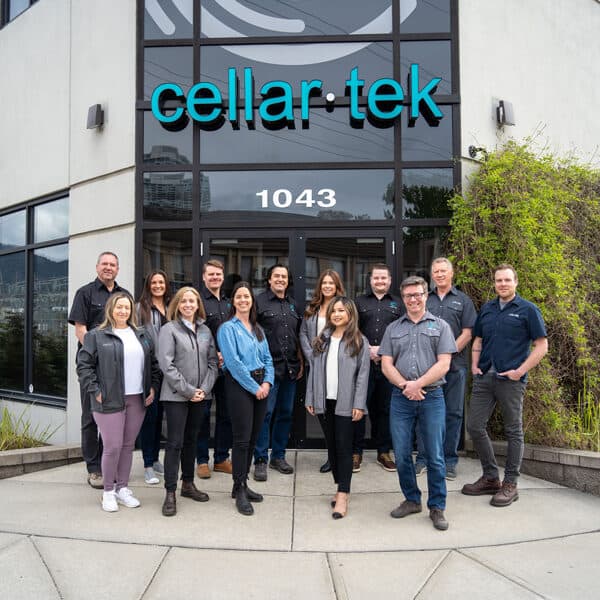 We're a supplier to the commercial winery, brewery, cidery & distillery industries across Canada & North America.
Founded in 2004, cellar-tek was born from the idea that wineries, breweries, cideries and distilleries wanted honest, local technical support and service from their equipment & supplies distributor. Operating under that model, cellar-tek has grown from its humble beginnings in the heart of the Okanagan, British Columbia wine region to encompass 15 employees across the country. Customers are serviced from two stocked warehouses, one located in the craft beer district of Kelowna, BC and the other in the heart of Niagara wine country in St. Catharines, ON.
We are continually searching our global network for the finest quality equipment, products and supplies for the commercial beverage production industry.
We encourage you to browse our website for your winery, brewery, cider-making or distilling needs and contact us for inquiries.
Contact Cellar-tek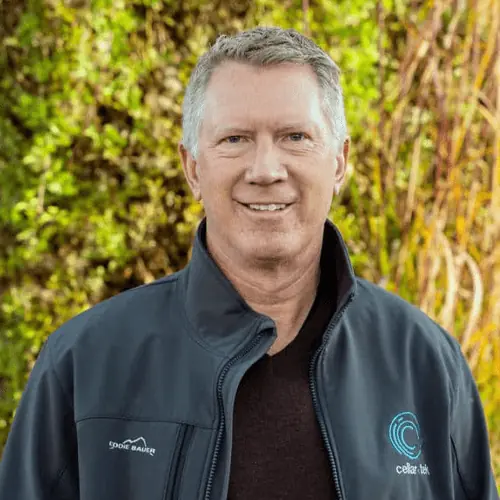 Perry Maxfield
General Manager & Partner
Perry started his career in the Distribution Industry in 1986 with Refrigerative Supply Ltd (RSL) a Western Canadian, family-owned HVAC/R wholesaler. During his 22 years with RSL and various roles (Inside Sales, Outside Sales, and Branch Manager) it was a busy tenure as they grew from 5 branches in 1986 to 15 branches today. Perry left RSL in 2008 to be a partner at Cellar-Tek and today enjoys working with our 15 team members and his Business Partners Peter Glockner & Powell Maxfield. He spent many years attending and many hours studying at NAIT (HVAC/R Courses), Douglas College, and Okanagan College (Business Management). When not in the office you could find Perry mountain biking, watching or playing hockey, golfing, playing badminton or fishing.
Peter Glockner
Filtration/ Marketing Manager & Partner
Pete started out in Sales & Marketing for Okanagan Spring Brewing pre-corporate days from '92 to '97. From '97 to '01 he was then a partner at Nelson Brewing Co and had tuned up all beers to style, changed the format from 650mL to 6x341mL including direction for all packaging design. He also installed and serviced draft beer line systems to get more draft customers and brewed all recipes when the brewer took holidays. From '01 to '03 he was then at Tree Brewing Co. There, he also had tuned up beers to style and launched the first commercially available Pacific Northwest IPA in BC, Hophead IPA, including recipe and graphics direction for packaging. He also installed and serviced draft beer lines at Tree. In '03 to '06 Pete turned to Sales & Marketing at Treasury Wine. He worked with Australian and California wine icon brands; Penfolds, Rosemount Estates, Lindemans, Beringer, Chateau St. Jean, Wolf Bass, Stags' Leap and Wynn's Coonawarra. From '07 to present, Pete is now a Co-Owner at Cellar-Tek and specializes in Filtration for the wine, beer, cider and cannabis industries, as well as managing the Marketing.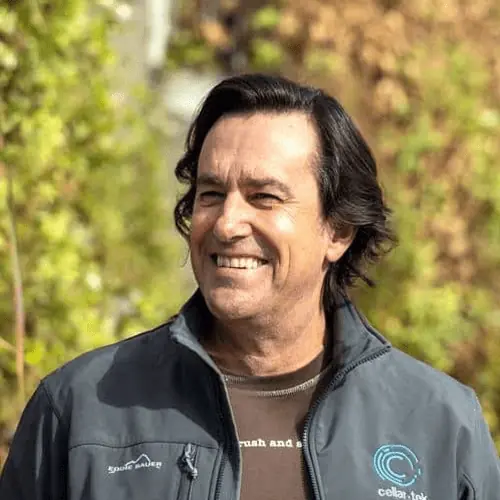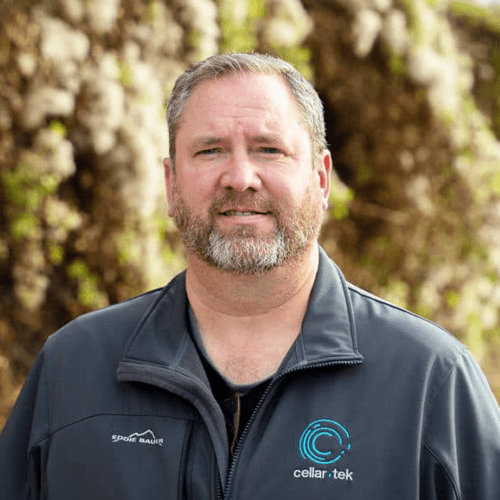 Powell Maxfield
Equipment Sales Manager & Partner
Powell's journey from Edmonton to the Okanagan as a Mechanical Engineer gained him experience ranging from project management and construction for major developments to equipment manufacturing and food & beverage production. Over his 25 year career before joining the cellar-tek team his responsibilities included service, engineering, sales and team management. He joined our team in 2017 as a seasoned veteran in the Equipment Sales department and is now heading up the department as the Sales Manager for the technical equipment portion of our business. If you're out having a beer with him, ask Powell about the "Nacho Man" and his perfection of this little known North American cultural dance.
Alayna Nicol
Cellar-tek Head Office Branch Manager
Born in the Niagara wine region of Ontario, Alayna got her start in the wine industry in 2004 as part of her International Trade degree from the University of Waterloo where she was able to work an internship at a winery in Chile. Her love of wine lead to more winery jobs in New Zealand, Australia and BC and also inspired her to formally learn more about it through the WSET program where she earned her Level 3 certificate. Alayna has been with Cellar-tek since 2011, specializing in STELVIN screwcaps, barrels sales and after 10 years with the company, she took over the role of BC Branch Manager in 2021.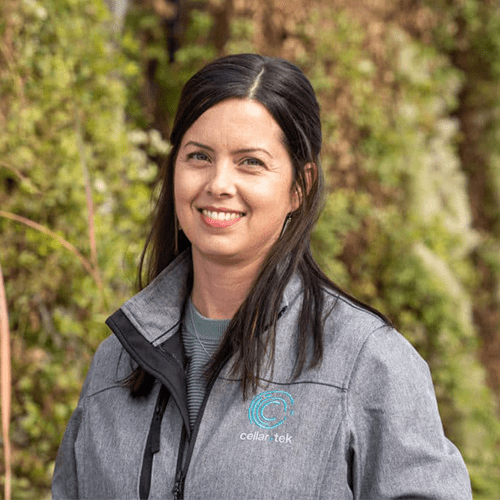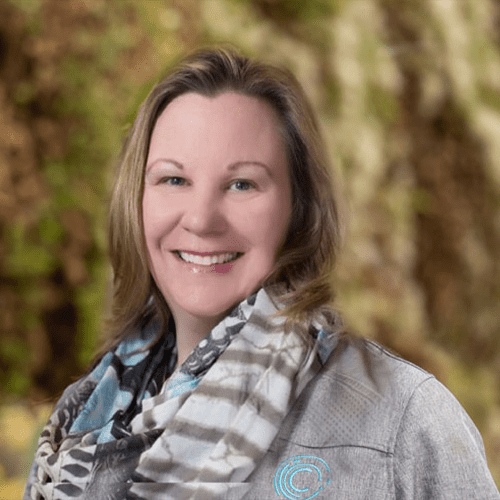 Natalie Reynolds
Cellar-tek East Branch Manager, Winemaker
Natalie Reynolds is a native of Ontario. She received her education at Brock University in St. Catharines, ON, where she obtained a BSc. Hons. in Oenology & Viticulture in 2001. Her industry experience began at the then-new Jackson-Triggs Winery in Niagara-on-the-Lake, making wines amidst building construction. Thereafter, she moved to Andrew Peller Ltd. at the Hillebrand (now Trius) location, and after their acquisition of Thirty Bench she assumed head winemaking responsibilities for that label. During that time Natalie garnered several awards including: Best in class (Cuvee) for Thirty Bench Red 2006, Cabernet Franc 2006, Riesling 2008 and Meritage 2007.In 2010, she began a consulting career that included several boutique Ontario wineries. Her experience as a winemaker included white aromatic varieties, red and white barrel fermented/aged wines, traditional method sparkling wines, and ice wines. In 2011, she accepted her current position at Cellar-Tek, where she is responsible for sales of supplies such as yeasts, malolactic bacteria, enzymes, tannins etc. to large equipment items, e.g. crush pad equipment, tanks, packaging equipment etc. She is frequently involved in outfitting start-up wineries as well as expansions at established wineries, and her extensive experience as a winemaker is crucial for providing these new businesses sound advice based on her broad knowledge.
Andy Shillington
Wine, Cider & Spirits Product Sales Consultant
Andy is a retired ski bum that has taken both the Winery Assistant and Viticulture programs at Okanagan College and gained experience working in wineries, cideries and vineyards in the Okanagan. When not helping our clients with a solution, Andy instructs a portion of the Winery Assistant program at the College helping the future of the industry and looks forward to coming out of retirement.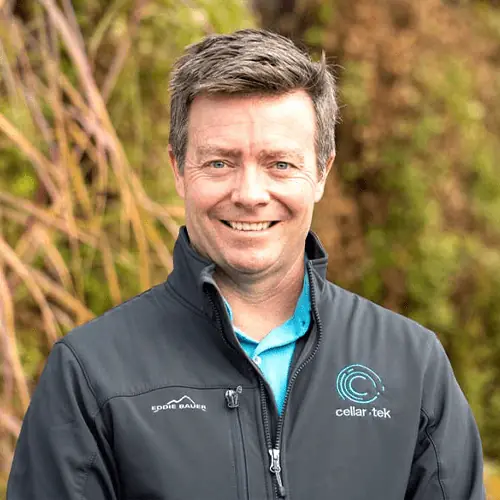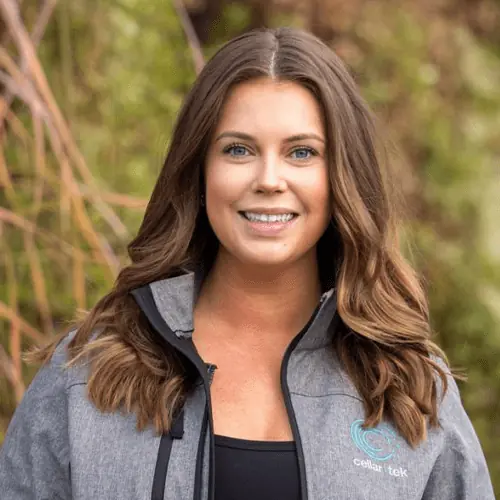 Keisha Brown
Packaging Sales
Keisha started out at Cellar-Tek in 2015 and has jumped from roles Receptionist, Logistics, Marketing and has worked alongside Alayna in Packaging Sales since 2019. With her extensive knowledge and experience in working closely with our supplier, Amcor, on all things stock/custom STELVIN® Screwcaps, Capsules and Sparkling Foils – trust assured, she will find the perfect solution for you on your custom packaging. Keisha has completed her WSET Level 1 Award in Wines and has done several courses at the Okanagan College. In her spare time, she enjoys visiting her father in the Kootenays, spending time with her nieces & nephew or you can find her enjoying a glass of wine (most likely a margarita) on a sunny patio downtown Kelowna!
Lea Ircandia
Administrative Assistant
Born in Kalamazoo, Michigan & raised a Fernie girl, Lea joined the team in 2013 as the Receptionist. She has assisted Alayna in Packaging and not long after moved into all things Accounts Receivable. As of late, she's added more onto her plate and is our point of contact for both Accounts Receivable & Payables! Lea has a long history of education & focused on Geography. She has completed her WSET Level 1 Award in Wines certificate. In her free time, you will find her hiking, camping, or having a pint with Keisha at Red Bird Brewing across the street.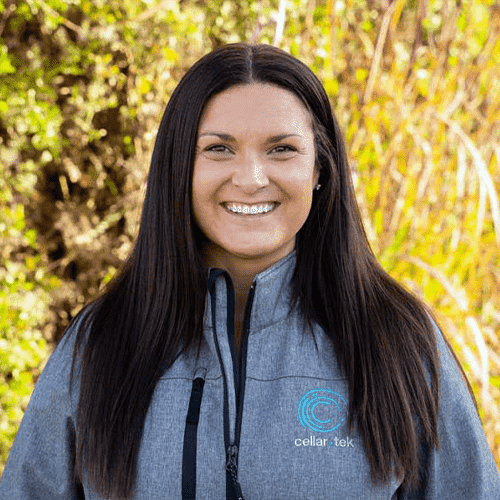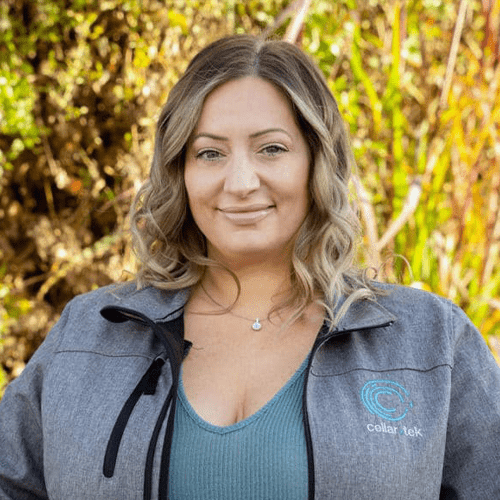 Erin Goodall
Logistics & Project Management
Erin is born and raised in BC, and a local to Kelowna since 2006. She completed her BBA at Okanagan College in 2013. Erin has been managing International Logistics & Project Management at Cellar Tek since 2014, and has also stepped into a sales role in the past, as well as most recently a role in finance. Erin has travelled around Europe many times and visited more than 17 countries over the years. She even studied in Madrid, Spain at the Universidad Carlos III de Madrid while completing her degree. In her spare time Erin enjoys hiking, skiing and camping.
Patrick Delorme
Equipment Sales Coordinator
Patrick Delorme was born in London, Ontario, and has called Kelowna home for the past 21 years. In 2014, he graduated from the Mechanical Engineering Technology Program at Okanagan College with distinction. He worked various jobs in this field which gave him experience in mechanical equipment design using several CAD programs. He transitioned to the beverage industry in 2018 where he worked several jobs. One of these was at Red Bird Brewing, where he may have poured you a beer. He moved over to Cellar-Tek in August 2020 where he helps Powell with equipment sales. In his free time, Patrick enjoys shredding fresh pow up at Big White, cycling around beautiful Kelowna, and taking his dog Buster on adventures around BC.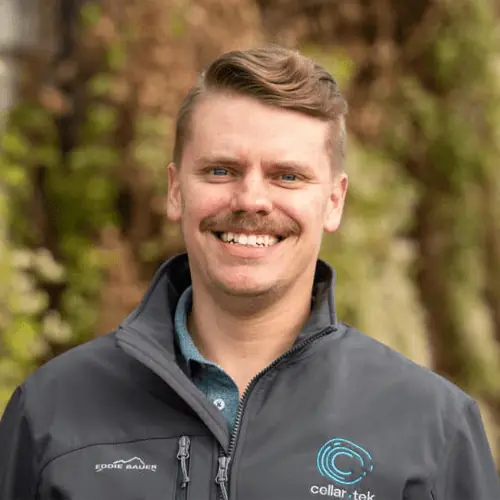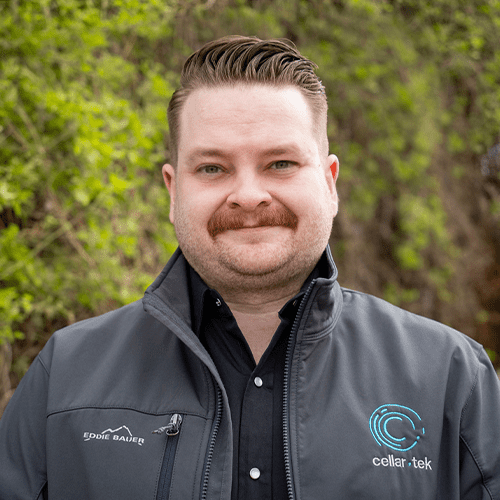 Liam Mccormack
Inside Sales/ Brewer
Liam, a Kelowna transplant in 2015, is an award-winning brewer that was born and raised in Vancouver, BC. Liam joined Cellar-Tek in fall of 2021 and brings over a decade of brewing experience to the company, looking after all beer-related inquiries as well as inside sales. Liam attended both the University of Victoria and University of British Columbia for a BSc. in Psychology but decided to follow his passion for craft beer and began working at Granville Island Brewing, training as a brewer under Vern Lambourne in 2010. In 2015, Liam moved to Kelowna to build and operate BNA Brewing Co. as their Head Brewer. Between 2015 and 2021 Liam earned several awards, including Best Saison 2017 (BC Fest of Ale), People's Choice Best Sip 2017 (Devour), Best Stout/Porter 2019 (BC Fest of Ale). When he's not at work, Liam loves to cook, golf, and adventure with his dog, Bear. Liam's diverse experience in both macro breweries focused on stability & efficiency, combined with his commitment to quality and creativity of microbrewers, make Liam a terrific resource and key addition to the Cellar-Tek team.
Maddie Whelan
Inside Sales/ Winemaker
Maddie joined Cellar-tek's sales team as their winemaker after more than 14 years in wine production. She graduated in 2010 with a BSc (Hons) from Brock University's Viticulture & Oenology program and spent the next 4 years working back-to-back harvests around the world, learning how to make wine from the masters in Burgundy, the Mosel, Barossa Valley, Hawke's Bay, and Hemel-en-Aarde Valley. In between, she deepened her understanding of the diversity of Canadian terroir, doing vintages in Prince Edward Country, Niagara, and throughout the Okanagan Valley. From 2014 onwards she's worked as a winemaker in Kelowna, making award-winning wines at Andrew Peller and later Mission Hill. Her diverse experience in both large commercial producers and small, super-premium estates across a variety of terroirs, traditions, and technologies, means she's well-equipped to help you find the right solution for your winemaking goals and challenges. Maddie is happiest when she is tasting barrels and talking shop, making her a natural fit for our friendly team of experts.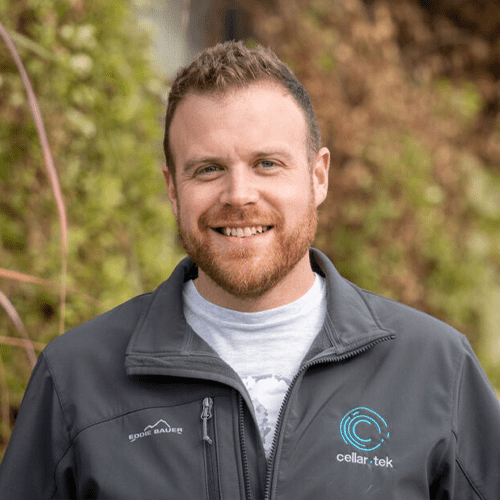 James Balfour
Shipping/ Receiving
Mountains, music, and motorcycles. At first glance it might seem like those are odd words to describe Cellar-Tek's shipper-receiver…unless, of course, you've grown up in BC among the trees, hills and vineyards. Born and raised in the Cariboo, the Kootenays, and the Okanagan, James has a deep respect and affection for the wild diversity of the land and the beauty of the people in it. So, because of his experience both professionally and personally in music, the outdoors, and motorsport—he knows that nothing is more important than having all those things you need in ways that are efficient, effortless, and, elegant: on the asphalt, in the alpine, or just after work. For James' hands-on approach, a well-run warehouse is the marriage between mathematical precision and artistic creativity…which, like music—or marriage—is hard work. But, work that is well-worth doing…and, it can be a lot of fun.
Wyn Sham
Controller
Originally from Sydney, Australia, Wyn has worked in finance across a diverse range of industries around the world. She completed her Bachelor of Commerce majoring in Accounting & Finance in 2007 at the University of NSW and has since taken on senior finance roles in gaming & entertainment, hospitality, sports leagues, and most recently the wine industry when she accepted her current position as the financial controller for the Cellar-Tek group in April 2022. Wyn's career has taken her from her hometown of Sydney to London, Whistler, and finally to Kelowna where she now resides with her husband, son and their two dogs. When she isn't at work she can be found on the slopes at Big White, or enjoying the many exceptional wineries, restaurants & beaches of the Okanagan with family and friends.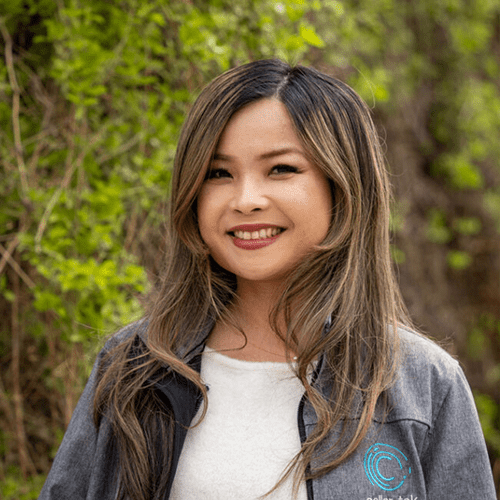 Ray Nunes
Service & Installations Manager
Ray was born and raised in the Okanagan Valley and has worked as a journeyman refrigeration mechanic for the last 15 years. He has specialized in winery and brewery chilling and heating loops, chillers, and controls. Ray is very excited to further his knowledge in specialty equipment repairs and service. His spare time is spent with his wife Sabrina, and two kids Oliver and Winnie. Rays hobbies include hockey, fly-fishing, and the great outdoors! He looks forward to meeting you and building new relationships
Jill Kadin
Senior Accountant
Born and raised in Kelowna, Jill joined the Team at Cellar-Tek in the Fall of 2022. After completing her Degree in Kinesiology from UBCO in 2015, and after many years operating her own fitness business, Jill turned her attention to accounting in 2018 and is currently pursuing her post baccalaureate. When not nerding out in the finance world, Jill enjoys being outdoors riding her bike, running, paddleboarding and drawing inspiration from the beauty of the Okanagan to paint acrylic on canvas. Jill's dream is to one day display her artwork in wineries throughout the Valley.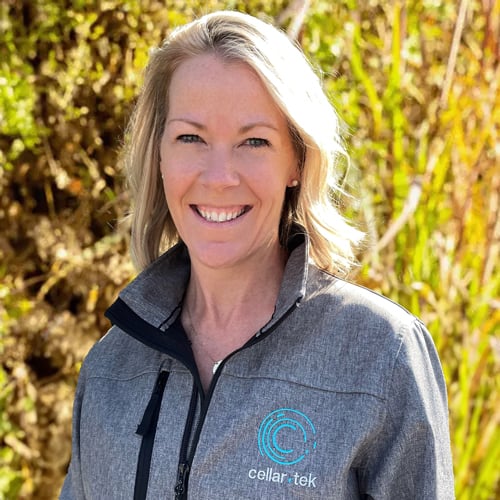 Lakshan Maduranga
Marketing Coordinator
Lakshan moved from sunny Sri Lanka to Kelowna in the winter of 2022 and joined Cellar-tek as the Marketing Coordinator. He received his MBA in 2019 with a specialization in Marketing from the University of Bedfordshire, UK, and has since been working on web development projects, with a special interest in social and digital marketing as well. When he's not lost in the intricacies of fine-tuning our website and marketing material, he's an avid foodie, techie and loves to travel and take off on the many trails crisscrossing the Okanagan.